Who We Are: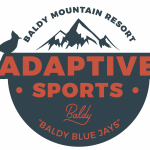 Baldy Bluejays Adaptive Sports offers Adaptive Skiing and Recreational sports, opportunities for individuals with physical, cognitive, and sensory challenges at Mt. Baldy Ski Resort, Oliver, BC. Our program consists of a team of certified volunteer instructors who are trained to be innovative and creative in adapting teaching methods for our students. Whether our students are stand-up skiers or sit skiers, we are prepared to "see the ability" and adapt to their needs.
Program Information:
The Baldy Bluejays program will be running the third week in January through to the end of March offering a choice of sessions from 10:00-12:00 or 1:00-3:00. Participants must register with both BC Adaptive Snowsports (BCAS) and People in Motion (PIM) for insurance and discounted lift passes.
BCAS Membership:  $53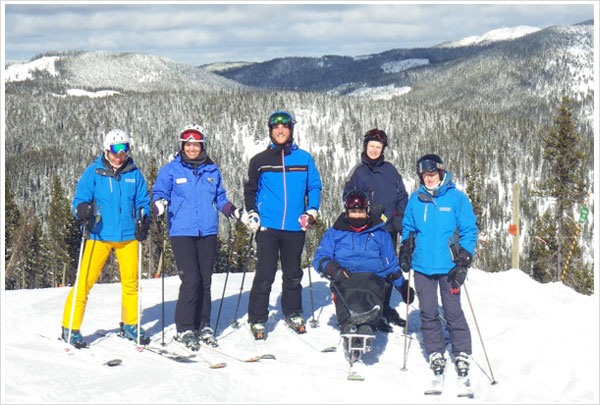 PIM Membership included in session fees –  $15.00 per session up to 4 sessions throughout the season
(Total Annual cost is excluding lift ticket and equipment rental)
* Students using a sit-ski must weigh less than 160lbs for safety reasons (Safe lifting/Equipment Failure)
NOTE: If you are an out of town guest, we are unable to accept out of town guest registrations at this time due to the current PHO for the Province of British Columbia.
Contact Us:
To talk to us about questions or concerns, please email: baldyadaptivesports@gmail.com
Step 1: Email us at baldyadaptivesports@gmail.com so that we can discuss availability.
Step 2: Register with BC Adaptive Snow Sports for your current season BCAS membership
Step 3: Click on the appropriate button above to register with People In Motion